Business Cards
New Pricing
I can do your business cards for a really low price.

Qty Single Sided Double Sided
100 $6.95 $11.60
250 $7.95 $11.93
500 $8.55 $12.45
1000 $9.55 $13.55
Prices do not include one time design fee of $50.00 or Shipping and Handling.
I can design your Business Cards to match your web site.
Please look at my Business Card page to see some of the Cards I have designed.
This is all you need to do...

1. Your vision, I can help you with ideas based on your interests, colors and personality.
2. An idea of what you want to say and what you want on your pages.
3. Great clear pictures of any item to be posted on your website.
4. Do not send payment until your background template is approved by you.
It's easy to Get Started
Web Site Pricing
Initial set up, web site design with logo, site building, Hosting 99% up time, no pop~ups, real Domain name,
UNLIMITED Pages, Pictures and maintenance for a FULL YEAR!!

Your site will be ready in approximately. 2 weeks depending on size of the site.
NEW SPECIAL 75.00 start up fee for new
Clients for initial web sites.
During this time with the Stock Market and Corona Virus
(Normally a 250.00 value, that is 175.00 off my regular price!!!)

Renewal prices $150.00 per year for everything.
Renewals are based on your web sites anniversary. Payable on the 1st of that Month.
I have a new billing system that sends you an invoice so you can pay using any credit card,
there is a 3.8% processing fee, via PayPal.
(this also helps me keep track of your web site and payments.)
No refunds are given.
That compensates for my time put into designing and working on your web site.
One time Design Fees

PHOTO EDITING: 10.00 each, LOGOS: $30. BUSINESS CARDS/POST CARDS: $50.
BROCHURES: small $50. medium $75. large $100.
Magazine Layout Page any size: $80.00.
Bumper Stickers, $5.00 each, Personalized, 8.00 each and magnetic, $9.00 each

Now Accept all Major Credit Cards
or Checks made payable to Allison Coulton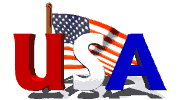 INTRODUCTION
I am a personal Web page Designer and Host. I can design for small businesses and personal. Cell Phone compatible. I have vast resources of items in just about every field.
If you choose my services I will make your site as close to your vision as possible. Each site is done with taste and professionalism. My services are extremely affordable.
I have several sites that I created and can be viewed on my WEB SITE pages.
I know you will love my services.
Please enjoy your visit to Fanta C Graphics.
I look forward to designing your web site soon.

I design templates for Brochures, Logos and Business Cards.

Now that you know a little about Fanta C Graphics, let's talk about what you need to get started. In order for me to do my best, you need to provide me with several things. These basics make the difference between a good web site and a great web site. If my name is on it I want your web site to be even better then great ... It has to be AWESOME.

Allison Coulton
Fanta C Graphics
972-836-4042